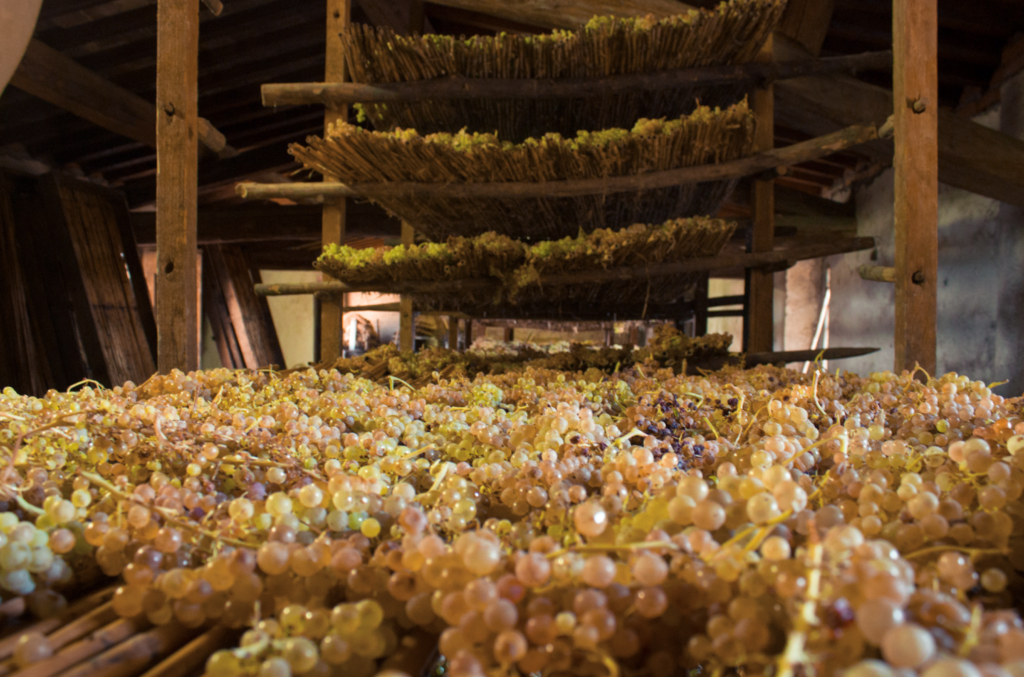 The Vin Santo of Pieve di Campoli:
amid care, patience and sacrifice
Five to seven years is the minimum aging time for the passito produced by Pieve di Campoli. The long duration and complexity of the process make it a precious and sacred wine. Bottled with two labels (Cortine Docg and Pieve di Campoli Docg), it is also produced for the liturgical needs of the Archdiocese of Florence.