The olive tree and oil. A symbol and a resource

Olive tree, symbol of the spirit, resource for mankind
The olive plant for the farm is an element beyond simple agricultural production.
It is no accident that the olive tree is a universal symbol of peace, which has always been taken up in both secular and religious Western culture.
There is even a coincidental moment that unites these two souls, the productive one with the spiritual one, when, annually, the fastels of olive twigs are gathered and prepared for the religious services of "Palm Sunday," a Catholic religious rite, at the gates of Holy Easter.
The oil from the farm is also used to become the Sacred Chrism in the Holy Thursday Easter celebration in the Cathedral before distribution to all parishes in the diocese.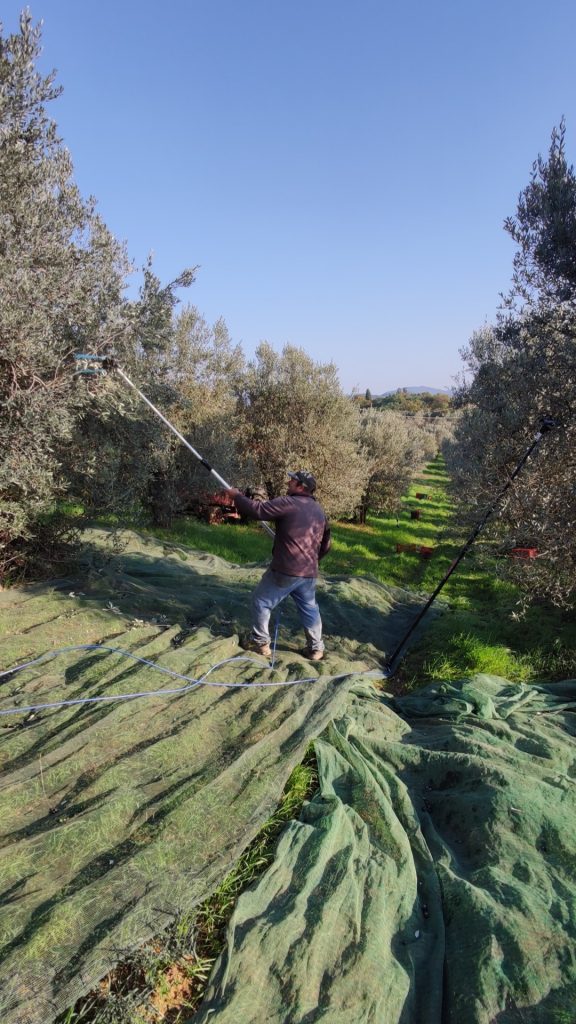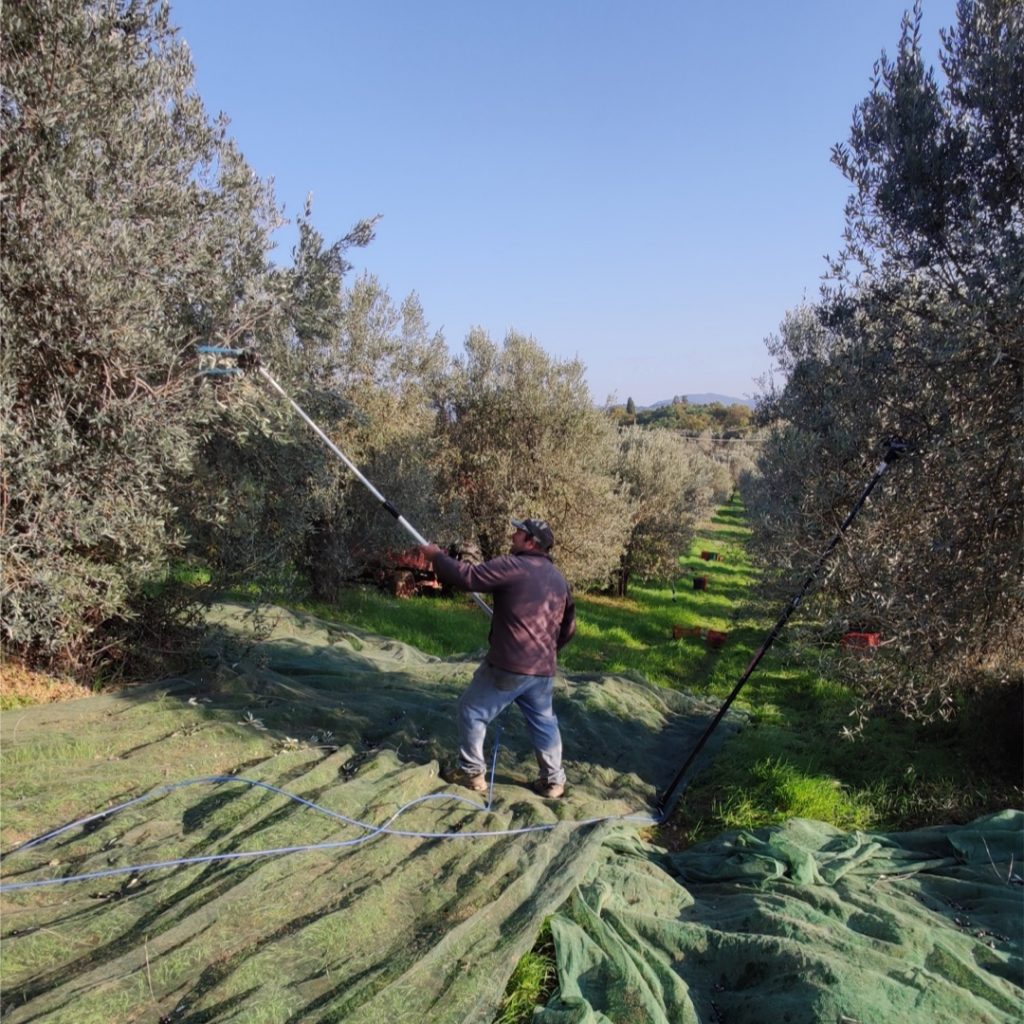 The 18,000 olive trees, testify to how crucial the cultivation of this plant, is in the farm economy.
The land ranges with olive groves located on several municipalities, but they are all related to and within the area of the Chianti and of the Chianti classico.
The main facilities are located in the municipalities of San Casciano val di Pesa, Barberino Tavarnelle, Certaldo, Impruneta, Scandicci.
Places of special value are the areas of Campoli, Giogoli e San Donato.
The cultivars most present in our olive groves are: Moraiolo, Frantoio, Leccino, Correggiolo.
The oil mill and milling.
The olives are pressed in-house at the estate mill within 24 hours of harvesting to ensure a product that is excellent in all its organoleptic aspects.

On the farm, two selections of oil are produced, our Pieve di Campoli Tuscan EVO Oil and the new, prestigious Chianti Classico DOP, called "Campus Oli," in honor of the centuries-old olive oil vocation of the land from which it comes, which is an exclusive part of the Campoli, Tignanello, San Gaudenzio a Campoli area.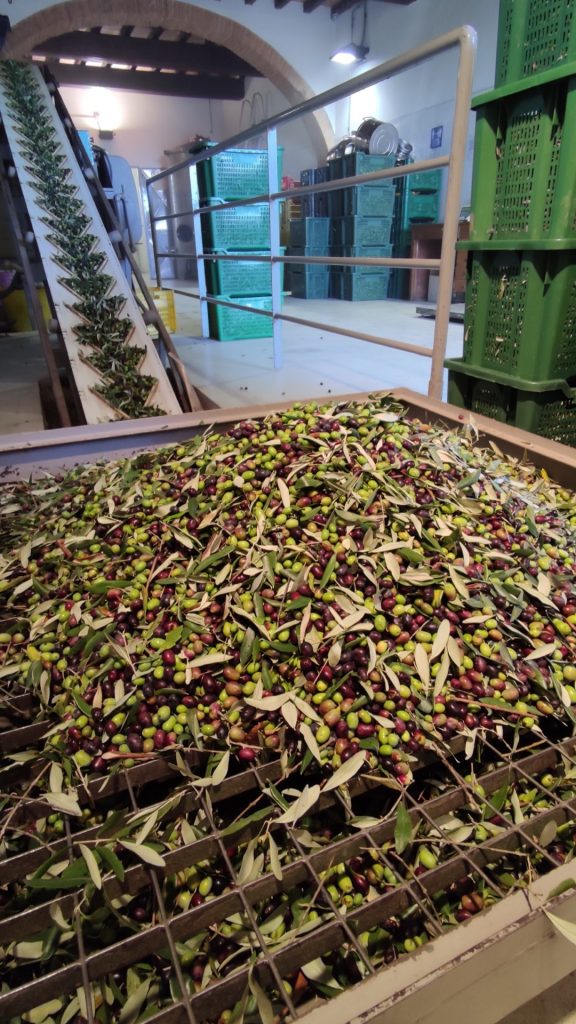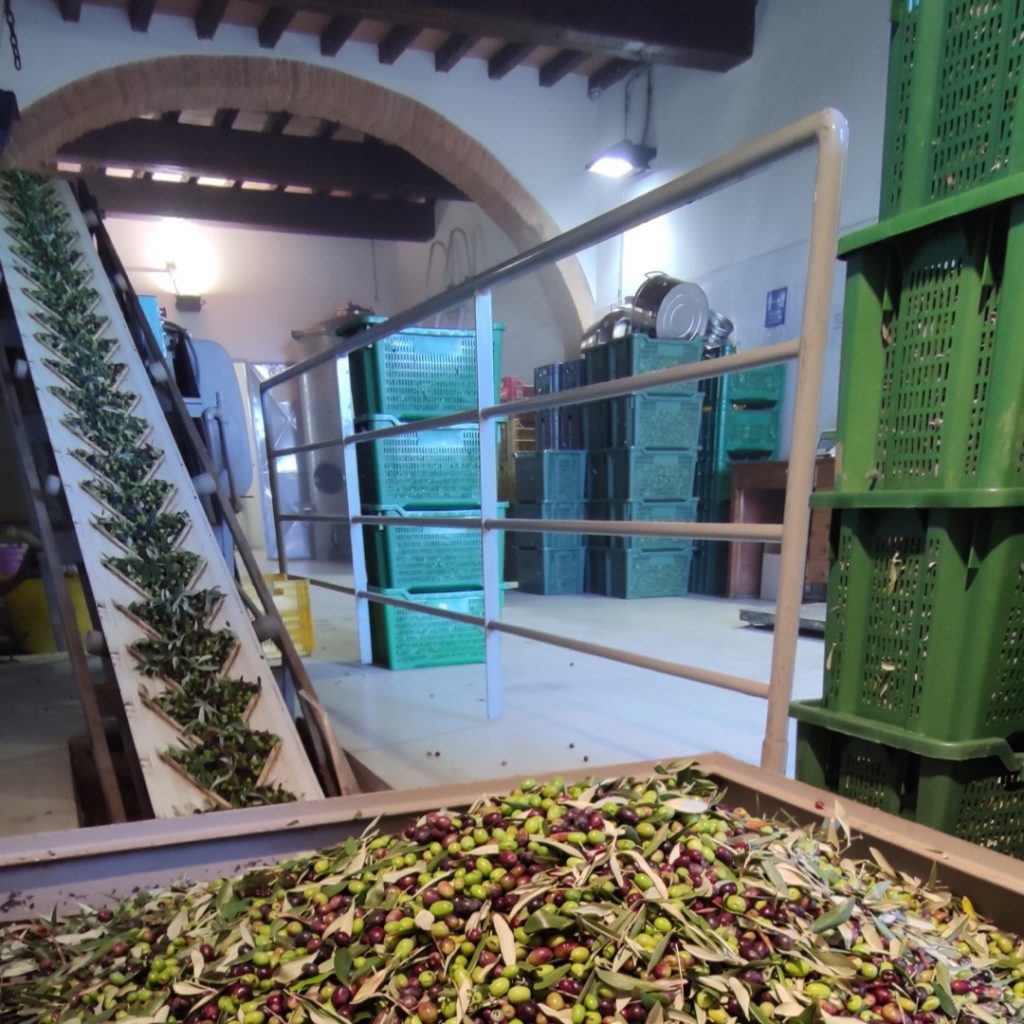 Olio Toscano EVO - In glass